How to use Coupons?
It's simple but we understand that some nontechnical users did don't know how to use Coupons on our site.
To help you we created a short tutorial how to use coupons codes. Just follow our tutorial.
On our site you can find two main types of coupons:
1.How to use Online Coupons Codes
Online coupons code are coupons which you can use when you purchase things online like clothes, electronics, food, furniture and a thousand other goods.
Follow steps on pictures below:

Just click GET CODE. Next, you will something like this.



Now only click COPY and our coupon code will be automatically copied. You no need click right button on your mouse or ctrl+c. Next, you should click GO TO STORE button.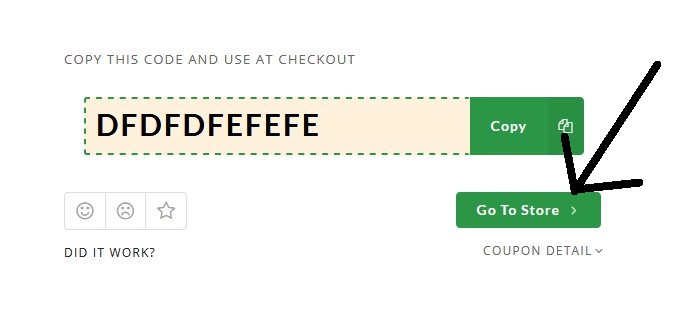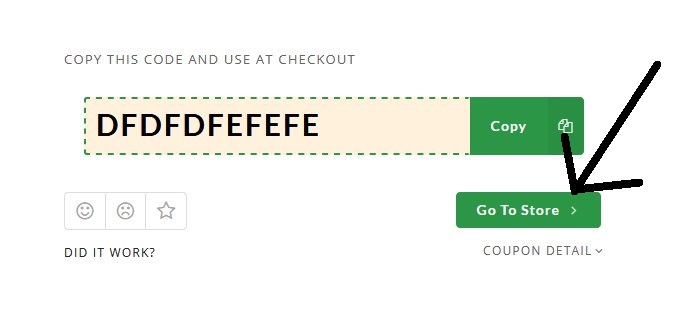 Voilà! Now when you are buying something, just go to checkout card and there you should paste your coupon code.
Just click right mouse button – paste, next APPLY. The price should  change. That's all!



2.How to use Online Deals
Online deals are easiest promotions you can use. There is only few mouse click and you can save your money. Take a look how to use our online deals. We promise it's very simple.
Follow steps on pictures below:



Just click GET DEAL, next you will be redirected to the main site of the deal. Here you are informed that deal was activated and you no need any coupon code. Click GO TO STORE and enjoy your deals!



Have you got any questions? Just ask. We will respond as son possible like we can. "We hope that our tutorial how to use coupons" is clear for every user because our mission is to save your money. Some of you ask why we don't provide printed coupon codes. Right now we don't have this option but in future, we would like to improve it.
Thank you!
Sssave your money with us! Enjoy!